In the center of Chiang Mai, just a minute away from the main shopping street. Within short walking distance from all the Night Markets, Galleries, Shops, Restaurants and Bars.




Vipa HouseThe refreshing climate and relaxed rhythm of living has made this place a favourite retreat for nature lovers seeking to escape the hustle and bustle of capital cities. Designed to offer a warm and friendly welcome to short stay guests, while offering special care to long-stay guests so they may feel comfortable and safe in capable hands.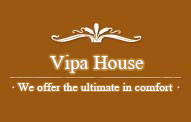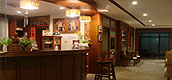 Vipa House, Chiang Mai
14-14/1 Loikroh Lane 1 Rd.
T. Changklan A. Muang
Chiang Mai 50100 Thailand
Telephone :
(66)-53-208229
(66)-81-3665863
Email :
info@vipahouse.com