In the center of Chiang Mai, just a minute away from the main shopping street. Within short walking distance from all the Night Markets, Galleries, Shops, Restaurants and Bars.





Thai Massage
With the growing number of spas worldwide offering an extensive range of treatments, it is interesting to know that massage is still the most frequently requested spa therapy. Massage is primarily about touch, and touch in itself has healing qualities. Despite the many techniques and principles, the effects, psychological and physiological, remain the same. Massaging the muscles relaxes and stimulates the circulation so that blood flows freely, carrying oxygen and nutrients to where they are needed.

Aromatherapy | Courses study | Massage Home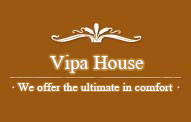 Nuad pan boran is the name for traditional Thai Massage which dates back at least 2,500 years. It is recognised as a practical application of the Buddhist concept of metta, or loving kindness. Thai Massage is a known healing technique that places emphasis on the mind and body connection and, with a skilled therapist, it is also used as a tool in the treatment of emotional and spiritual disorders. Thai Massage is based on the principle that invisible lines of force run through the body. The focus is on 10 lines called "sen". The massage seeks to release blockages that may exist along the sen to allow the free flow of energy throughout the body.