In the center of Chiang Mai, just a minute away from the main shopping street. Within short walking distance from all the Night Markets, Galleries, Shops, Restaurants and Bars.





Click at the picture for zoom

Behind the DK. Book Store
Near the Petonus Gas Station
Near the Lanna Commercial School
On the Loikhor Lane1 Road
Opposite the City House Condominium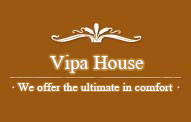 Vipa House, Chiang Mai
14-14/1 Loikroh Lane 1 Rd.
T. Changklan A. Muang
Chiang Mai 50100 Thailand
Telephone :
(66)-53-208229
(66)-81-3665863
Email :
info@vipahouse.com